ISTITUTIONAL STRUCTURE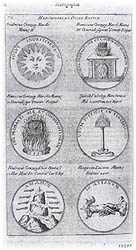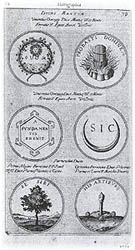 Gonzaga emblems
Professor Umberto Artioli, who conceived and founded Mantova Capitale Europea dello Spettacolo, tragically passed away on July 15th, 2004. Keeping his spirit alive and accomplishing the very many projects he conceived is a fundamental task of the new administrators of the Fondazione.
From 2004 to 2011 dott. Giovanni Pasetti was President of the Fondazione.
From 2011 to 2015 President was Mr. Gianni Rottichieri.

On 5th May the General Board gathered to replace the institutional organs.
Article 16 of the Statute states that "Members of General Board will not receive any remuneration for their position."

President
Avv. Francesco Ghisi

Vice-president
Ing. Paolo Corbellani

General Board
Prof. Arturo Calzona (President) - Università di Parma
Sig. Mattia Palazzi - Mayor of Mantua
Representative of Provincia di Mantova

Board of Directors
Ing. Paolo Corbellani - Vice Presidente
Dott.ssa Simona Brunetti - Presidente Comitato Scientifico
Dott.ssa Francesca Zaltieri - rappresentante della Provincia di Mantova
Dott.ssa Micaela Rossi - rappresentante Comune di Mantova
Prof.ssa Enrica Provasi - rappresentante Comune di Mantova

Scientific Committee
Sig.ra Giuliana Artioli
Dott.ssa Simona Brunetti
Dott. Cesare Guerra
Dott. Giovanni Pasetti
Sig. Gianni Rottichieri
Dott. Raffaele Tamalio
Prof.ssa Federica Veratelli